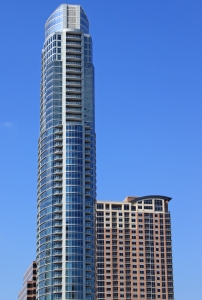 So you're having issues jump-starting your productivity levels. You just feel kind of blah, and you're not sure how to get yourself to stop feeling blah. It's completely normal; don't worry. However, it does mean that you need to pick up the pace and get yourself back in gear before your work starts to suffer and you have to play catch-up on the weekends or at night. Here are a pair of tips that should help you get going so you don't have to feel the stress of the lack of productivity.
Decide What You AREN'T Doing
It's important to figure out what you ARE doing, of course – and you should have a list for yourself – but it's just as important to decide what you're not doing as well. Patty Stonesifer, Smithsonian board member, says that the key to productivity is actually deciding what you aren't going to do that day. She says she asks herself this question about every task she does: "If I had to do this today, would I be glad?" It helps her decide what's important what's not. You can use this technique to decide what you work on as well, even if you don't have a lot of flexibility on what you can say no to.
Forget Time Spent; Focus on Results
Ultimately, it doesn't matter how much time you spent on something as long as you get it done. If you focus on how long it's going to take you to actually accomplish your task, you'll probably feel overwhelmed and not want to do it in the first place. Get the most out of the time you do spend working, and don't work until you can't keep your eyes open anymore. Working on the weekend and late at night doesn't mean you're getting more done, but it does mean you're going to get burnt out.