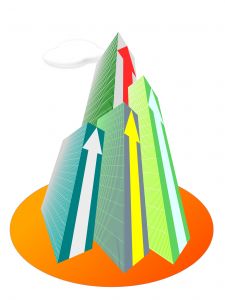 Trends are often hard to keep up with. They are constantly changing, and it can be a business owner's bane to try to keep track of what's going on. However, if you don't keep track of what is going on around your business, you can often be left behind. The two trends below may be in today – but you never know about tomorrow.
Name, Address, Phone Number is More Critical Than Ever
This name, address, phone number format has always been critical, because how else is a potential customer supposed to contact you? However, now with the prevalent use of smartphones, "NAP" is more important than ever. All three of these pieces should be available online at any time, and your phone number should be clickable. It's also important to make sure the information is the same across the board, otherwise you may confuse Google, come up as inconsistent, and slip in search results. Just make sure that if anything changes about your business that you update it immediately on all channels.
Everyone has All of the Answers
People are very informed these days. When they aren't informed, they're able to look up that information in a heartbeat. Internet users can simply access the web from any source at their disposal to get information about products, services, and more. One in three will post a review online for a product, and the majority of people who use the Internet today will check their Facebook more than once a day. After social media browsing, do you know what the second most popular activity is? Shopping and buying things online. Why aren't you that service or product someone is purchasing? You have plenty of opportunities to present your merchandise to a huge audience each and every day. Use it wisely.